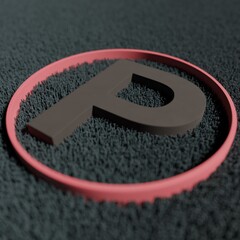 Matte P
3D Generalist, MoGraph and Video Editor
Fort Lauderdale, United States
Summary
Editing and Motion Graphics: 6+ years experience in Adobe Premiere Pro
and After Effects cutting cohesive, engaging video and compositing
attention-grabbing visuals.
Industry-Standard Design: Practices include keyframes with easing, motion
blur, motion-tracking and keying/rotoscoping. Applied color-theory and
harmonies, use of mattes and blend modes as well as kinetic typography.
Advanced Design: Experience with 3D programs Blender and Element 3D
creating and texturing environments, modeling objects as well as
application of lighting and PBR materials. Liquid, smoke and other physics
or particle systems.
Final Touches: Color Balance, Grading and Media Encoding for delivery of
final product as well as an eye for errors and a mind for improvements.
Skills
Motion Graphics
Rendering
3D Animation
3D Modeling
Video Editing
VFX
PBR Texturing
Software proficiency